This post contains affiliate links where you can purchase products and I may earn a commission with no extra charge to you.
I love love.
I do! I always have. I grew up watching Disney movies and have always dreamed of the fairy tale.
Then, when I moved towards my teens, I started watching teen romcoms and I fell in love with love all over again.
I am a sucker for a romantic movie and I love to have that warm, giddy feeling after watching something beautiful and magical.
So, here are Loula Bella's Top Ten Romantic Movies. You may agree with some but you may be disappointed that others didn't make the list. I'd love to know your thoughts!
Titanic
This has to be number 1! I think I saw it about 15 times at the cinema as I was just turning 13 and Leonardo DiCaprio became my first crush. Soon after watching this movie, his posters adorned my bedroom walls and he was all I could think about. This is one of those movies that, no matter how far into the movie it is from the start, I will sit and watch the rest of it. Jack and Rose portrayed the most wonderful romance ever seen on screen. There was enough room on that door, though… just saying!
The Notebook
Oh, this film! It is just so beautifully written and the love between Noah and Allie seems so authentic and pure. If you ask someone to name a romantic movie, this is usually the one that pops into people's minds.
P.S. I Love You
I'm guilty of watching the movie before reading the book which did result in my preferring the movie. Sorry to all the fans of Cecelia Ahern! I know Hilary Swank got a bit of a bad rep for her portrayal of Holly but, after watching this movie countless times, I now consider her to be charming and I can't imagine anyone else being cast in that role. Gerard Butler was the perfect choice from the start… even if his Irish accent was a little ropey at times.
Notting Hill
Ohhh, my heart. Hugh Grant is perfect as the bumbling Englishman, William Thacker, who sparks a very timid romance with Julia Roberts's Anna Scott. And no one will forget that quote, "I'm just a girl standing in front of a boy, asking him to love her". Many of us may even be able to think of a moment in our own lives when that line would have been perfect to blurt out if it hadn't been so cheesy.
Dirty Dancing
This movie is still one I will stick on to have in the background of a girls' night in. It's just absolutely spritzed with pure '80s cheese and who doesn't love that? The music is glorious and really sets the mood for a summer of love and Patrick Swayze oozes coolness in the role of Johnny. Even now, I swoon at the thought of Baby being taught how to dance by muscle-bound Johnny to the sound of Eric Carmen's Hungry Eyes. That moment she switches from being tickled to the point of giggling to then getting it absolutely spot on. Goosebumps!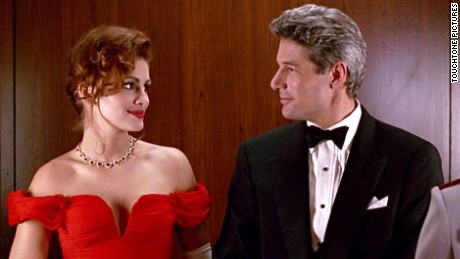 Pretty Woman
I love that Julia Roberts has made this list with two of her movies. Her teeth alone deserve all the love but I am going to focus on Vivian's romance with Edward. It's a romance that shouldn't work but it just does. No one cares that she is a prostitute because it's Vivian with her beautiful red hair and sassy attitude. I love that scene when Edward walks into the bar but can't see her because he doesn't recognise her.
Bridget Jones's Diary
This is one of those movies that I will sit and watch with my Mom every now and again with a glass of wine and our pyjamas on, and even though we have seen it dozens of times and know every single line, we still laugh out loud all the way through. Renee Zellweger is just delightful as Bridget!
The Wedding Singer
I love this movie so much. It's definitely my favourite of Adam Sandler's movies. He is just gorgeous as Robbie Hart; he is such a sweetheart and Drew Barrymore is adorable as Julia. Yes, it's a corny movie but it's set in the '80s so it can be forgiven.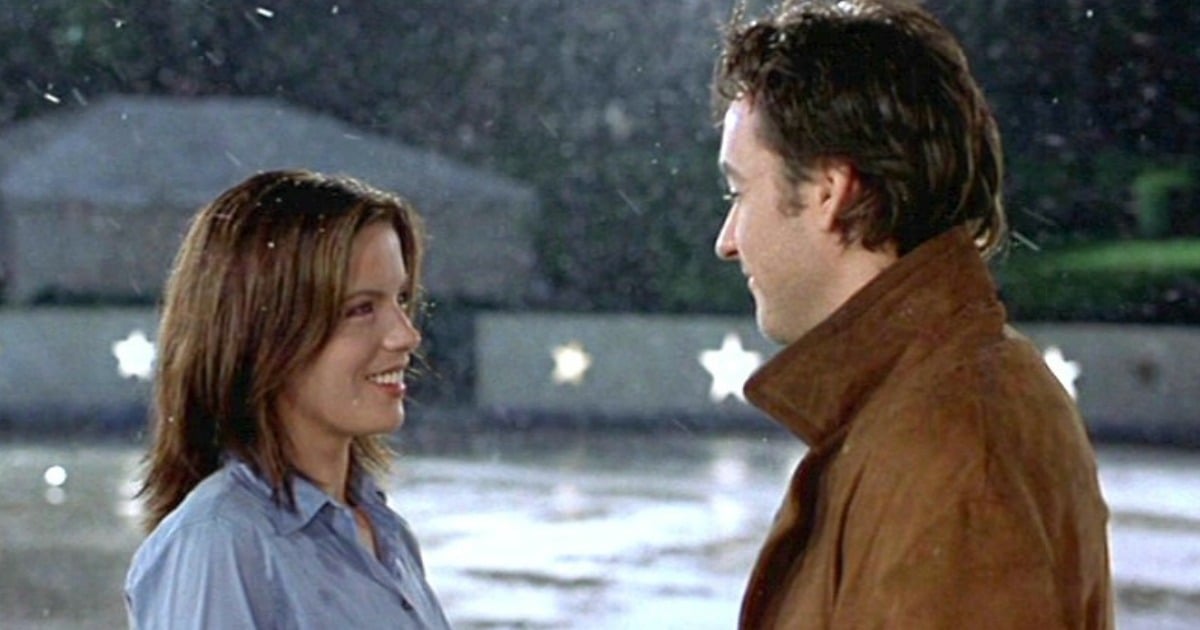 Serendipity
I remember watching this movie on a plane and I fell in love with it. It was all I could think about for the entirety of the flight and I couldn't wait to get home so that I could buy the DVD. It's a lovely movie that revolves around fate and, even though it's far-fetched and signs from the universe are rarely that grand, it warms your heart and you can certainly relate it to times when you've had your own signs from the universe. I think Kate Beckinsale and John Cusack are both down-to-earth enough to pull off their characters too; they're not too unrealistic to make the movie seem the same.
How to Lose A Guy in 10 Days
Oh my word, Kate Hudson is just glorious as Andie in this movie. She can really pull off comedy very well and the chemistry between her and Matthew McConaghey is spot on. I love that moment when they visit his family and they really soften towards each other. It's such a sincere chemistry that you really want these two to get together.
Have I missed any?
Do you agree with the list?
What would you change?
Loula Bella xoxo