This post contains affiliate links where you can purchase products and I may earn a commission with no extra charge to you.
I know that the obvious choice here would be Alien and I can't deny that it truly is a classic but I'm going to go a little more modern and choose Gravity.
I watched this movie with my Mom at the cinema and I thought it was brilliant. My heart was in my mouth the whole time and the cinematography is just beautiful. I don't know why but I feel space is something that does play on people's minds every once in a while and the thought of someone being stuck up there is terrifying so, even though it's not an action-packed movie, there is still a thrill as you will for the protagonist's safety.
Also, George Clooney's character is just a dream alongside the flawless Sandra Bullock. I really liked these two together.
I think this movie is a little underrated too – I never seem to see it playing on Sky and it never gets mentioned by anyone. So, I'm giving it its moment today. I think what I like most about it is that it's one of those movies that has all of the action occur in one place (like Speed and Phone Booth) – I think writing like this is very clever.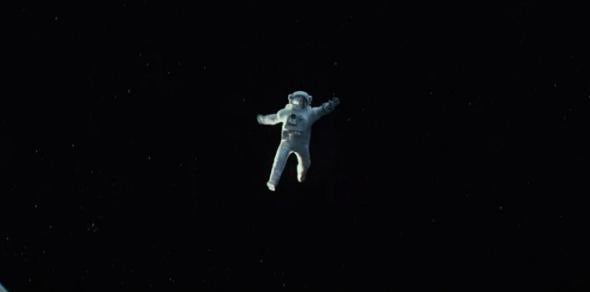 *spoiler alert*
And when Ryan finally lands on earth, it's so emotional. She goes from the black abyss to the familiar and you almost feel like you've been through this whole ordeal yourself.
What are your thoughts on this movie?
What space movie would you have chosen?

Loula Bella xoxo