This post contains affiliate links where you can purchase products and I may earn a commission with no extra charge to you.
I was trying to think of a film with lots of action for this one because of the epic surround sound in the cinema.
But, then, I thought about a film that isn't action-packed but it makes you jump and it's quite action-y in its own right.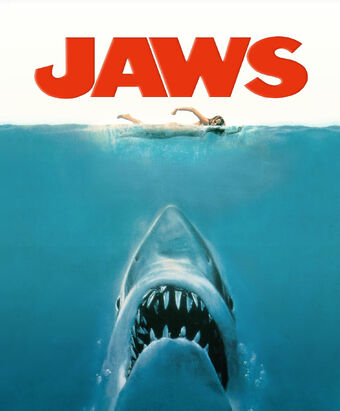 My parents introduced me to Jaws when I was younger and that probably explains my fear of going too deep into the sea. It was a firm favourite in our household though and everyone loves to throw in a "we're going to need a bigger boat" quote whenever something is too small.
But I also watched Jaws recently with Lee and it was the first time I'd seen it in years. Considering it was made in the '70s, it was just so ahead of its time and Stephen Spielberg truly shows his talent in this movie. The shark itself is a work of art – no CGI necessary and it's still absolutely terrifying. I remember watching Deep Blue Sea at the cinema and it wasn't scary at all.
Then, there is the scene where Spielberg did something to the camera to make it seem as if the world around Agent Brody is stretching out. Cinematically, this is an incredible scene and, again, revolutionary for the '70s. The way the camera moves is an additional layer to show how Brody is feeling at that exact moment. Amazing!
Throughout the film, there are so many moments that make the shark so terrifying; its fin swimming through crowds of people and then disappearing, the little boy disappearing without a trace in the ocean, the way it chomps through Quint and his boat, and then there is the opening scene where the girl goes skinny dipping and is dragged back and forth by something unknown. What a way to start a movie! This is Spielberg perfection!
I think seeing this movie on the big screen would make it seem better and I can't imagine how scary the 'duh-dums' will sound on that surround sound.
Loula Bella xoxo