This post contains affiliate links where you can purchase products and I may earn a commission with no extra charge to you.
I absolutely love a comedy and there are just so many that have me hooting with laughter which I could choose but I'm going to choose one that I love but doesn't seem to have a high rating on IMDb…
That movie is… Bad Teacher with Cameron Diaz.
The first time I watched this movie I thought it was OK.. It was funny and entertaining but it wasn't instantly a favourite. I imagine this is why it has the low rating as people probably felt the same.
Then, I watched it again a few months later. Oh my word, it was even better than I remembered. Why didn't I find it this funny the first time?? I felt like I'd missed so many of the comical lines and events and didn't truly appreciate how funny Cameron Diaz actually is.
Cameron Diaz's character was just so wildly inappropriate as a teacher but it was the characters she interacted with that made her Elizabeth Halsey funnier – the way she spoke to the kids in her class, how she unashamedly threw herself at Justin Timberlake's character because he was rich, and her roommate Kirk (who she found on Craig's List) just being hilariously weird. Also, her colleague Lyn is just a comedy genius. Also, Garrett's poem and speech are just gold!
It's now one of those movies that I watch whenever I see it playing on Sky (no matter how far into the movie it is) and I recommend it to everyone as a good comedy movie.
I also know quite a few teachers who would like to believe they're as badass as Elizabeth Halsey… but, actually, they're Amy Squirrel! ?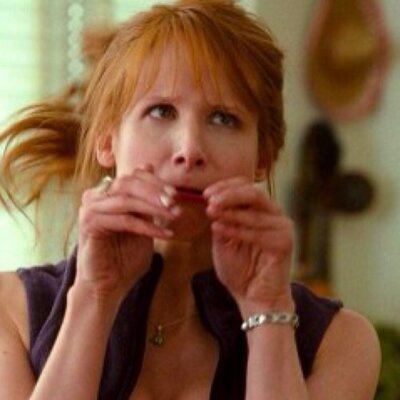 What movie would you choose?
What did you think of Bad Teacher?
Loula Bella xoxo