This post contains affiliate links where you can purchase products and I may earn a commission with no extra charge to you.
Wow! This was a tough one as I grew up absolutely loving movies.
One that I loved watching over and over though has to be The Wizard of Oz. It was a family favourite and I just absolutely adored Dorothy Gale, the sweet girl from Kansas who ended up in a faraway, magical world.
The scene where Dorothy steps out of her cottage after leaving the dull, dark, drab, greyness of Kansas because of (what I considered to be when I was about 5) a terrifying tornado and the screen is filled with the brightest, beautiful colours of Oz, still gives me goosebumps in my 30s.
I love that this movie is so universally adored and everyone had a favourite moment or a favourite character. I've never met anyone who has said, "I hate The Wizard of Oz". It's one of those movies that really warms the cockles of your heart and can be enjoyed on a lazy Sunday afternoon or in that period between Christmas and New Year when no one knows what day it is.
Even now, I can watch The Wizard of Oz and find something that I've never noticed before and Judy Garland is just sensational to watch. I also developed a love for The Wicked Witch of the West as I grew older (despite being scared of her when I was younger) and that love was nurtured even further by the musical Wicked as the witches are given a beautiful backstory (although I think my love for that show deserves its own blog dedicated to it at a later stage…)
I'll also never forget when my older brother and I were introduced to Return to Oz, a completely different angle for the original movie but still captivating. I remember feeling distraught that the bricks from the yellow brick road were damaged and lying haphazardly along the path. Then it just kept getting darker and darker! I think I was scarred for life by those Wheelers!!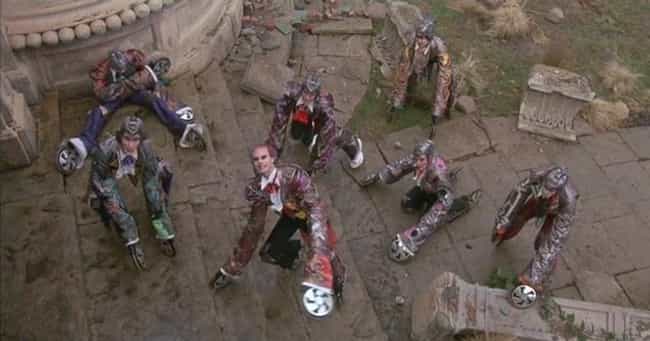 But even though I loved that dark sequel, it just proves how much The Wizard of Oz was ahead of its time. It didn't require any CGI like the movies nowadays and the talent was just so raw. I can't even imagine how exciting it must have been for people in 1939 to see the first movie to ever use technicolour. And it wasn't even from the start! Going from black and white to colour and then back to black and white; that was just pure artistic genius!
What movie did you watch over and over?
Who was your favourite The Wizard of Oz character?
Loula Bella xoxo