This post contains affiliate links where you can purchase products and I may earn a commission with no extra charge to you.
As you know, I love a challenge and this one includes Disney! Yay! I found this one on Pinterest by Kailey on We Heart It.
So, we are kicking off the challenge with my favourite Disney movie and this one is easy. It's Beauty and the Beast.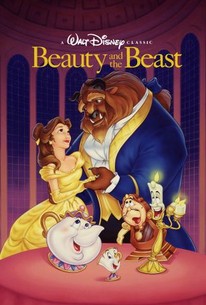 I fell in love with this movie the first time I saw it as a little girl. Being a brunette, it was so refreshing to see a Disney princess who wasn't blonde! As much as I love Aurora and Cinderella, I just absolutely adored Belle. She was feisty and knew her own mind. She didn't stand for any of Gaston's nonsense, even though he seemed like the village's most eligible bachelor who even had a set of triplets vying for his love, and when Beast started giving her attitude, she soon put him in his place. What a woman!
There are also some of the best songs in this movie: Be Our Guest, Gaston, Tale As Old As Time, There May Be Something There That Wasn't There Before… the list goes on.
I have to say, though, I wasn't a massive fan of the live-action movie from 2018. I enjoyed it, of course, and I thought Emma Watson was lovely as Belle (even if she wouldn't have been my first choice to play the role) but if there's a choice between the live version and the animated version, I'll always choose the animated version. Same goes for any of the remakes really.
So, make sure you try the grey stuff as it's delicious! (Seriously!! Lee and I tried some at Disney World when we went for breakfast at the 'Be Our Guest' restaurant and it really was delicious!!)
Loula Bella xoxo