This post contains affiliate links where you can purchase products and I may earn a commission with no extra charge to you.
The Last of Us Part II has probably (possibly!) been the most anticipated game in history and, as an avid fan of the first TLOU, I was not disappointed when I played this game recently. It took me bloody hours to complete it (about 30 in total) as I'm one of those gamers, especially when it comes to this game, who will try and milk it for all it's worth. I will hunt high and low for all of the extra tidbits lying around.
So, I want to share with you some of the best elements of the game that made this one of the best games I've ever played. You may agree with some, others you may think were obvious or unnecessary. I'd love to know your thoughts below.
*spoilers alert*
The 50% extra game play
About three times, I believed I'd come to the end of the game but it just kept on going and going. Brilliant! One of the best things about the first game was the amount of playing time – with games costing an arm and a leg nowadays, I feel so disgruntled when a game is over in a few, mere hours. I was ecstatic that this game was double that. However, as it took so long for this game to be produced, I'm expecting another ten years before Part III comes out…
Ellie and Dina
Ohhhh, how I loved, loved, loved that Ellie had a same-sex relationship. It wasn't over-stated either which made it seem natural and respectful, which is how things should be in 2020. Ellie and Dina were just adorable – it was so nice to see their relationship blossom from a drunken kiss to them raising little JJ together.

Also, Ellie's version of A-ha's 'Take on Me' on the guitar was really sweet. I know the guitar practises were not appreciated by a fair few game players but I absolutely loved it.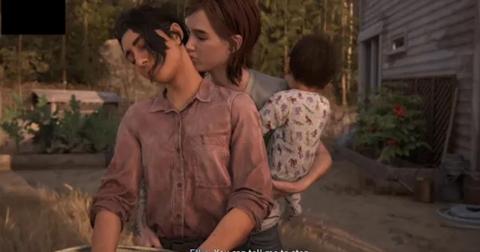 They didn't just write off Joel
Joel had to die. I was heartbroken about this because it's our wonderful, heroic Joel and …well…swoon!! But he did. It's one of the few things I really did expect in this game – he was such a poignant part of Ellie's life in TLOU Part I that it would have been too "perfect happy ending" for them both to survive to the end again.

What I did love, though, was how he would come back into the gameplay throughout the game so he remained relevant. He was looking good with that grey-tinted beard too.
Abby
Wow! I absolutely hated Abby throughout the first half of this game. She was *spoiler!!* Joel's murderer and she was the one who made his death savage and graphic and like I wanted to climb into the game and avenge him myself. When the game then shifted to Abby's point of view, I was raging. The last thing I wanted was to feel sorry for her. She was a nasty piece of work in my eyes, not worthy of being a protagonist!

Well, that didn't last long. I soon became obsessed with Abby and her hench arms. In fact, I was rooting for Abby more than Ellie in the end which I never, ever expected. I thought her relationship with Lev was just gorgeous and I felt her angst with two-timing Owen. I could seriously write a whole blog post about Abby, I just loved her character development so much. She went from being someone I absolutely despised to the character I wanted to survive above everyone else.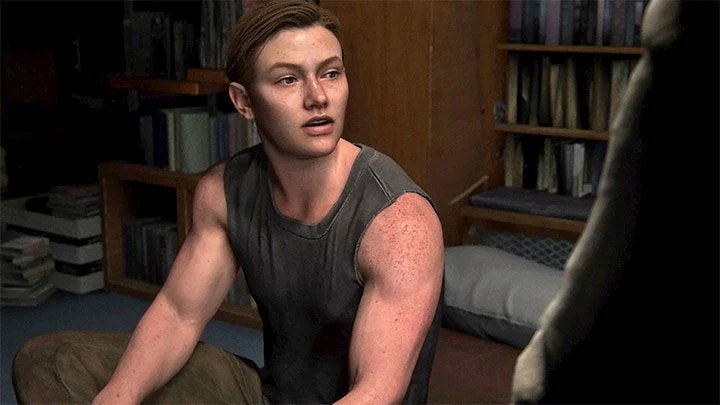 Also, was I the only person who thought the storyline was going to put Ellie and Abby together in a romantic sense? Seriously, I thought Abby and Ellie were going to bond in their grief over the deaths of their father/father figure and end up fighting the many militia on their own. Naughty Dog, if you're reading this… maybe it's the direction you could go in for The Last of Us Part III. Give me a call and we'll put a storyboard together! ;o)
Collecting The Trading Cards and Coins
I love things like this in games. I lost years' worth of trophies on my PlayStation a few years back so my collection looks measly in comparison to everyone else's. I think I've played TLOU about 5 times and I've never been able to collect all of the Firefly pendants. It took me a while to realise that collecting the trading cards was a thing for TLOU2 so I missed out on that trophy too… and I was just useless at finding the coins.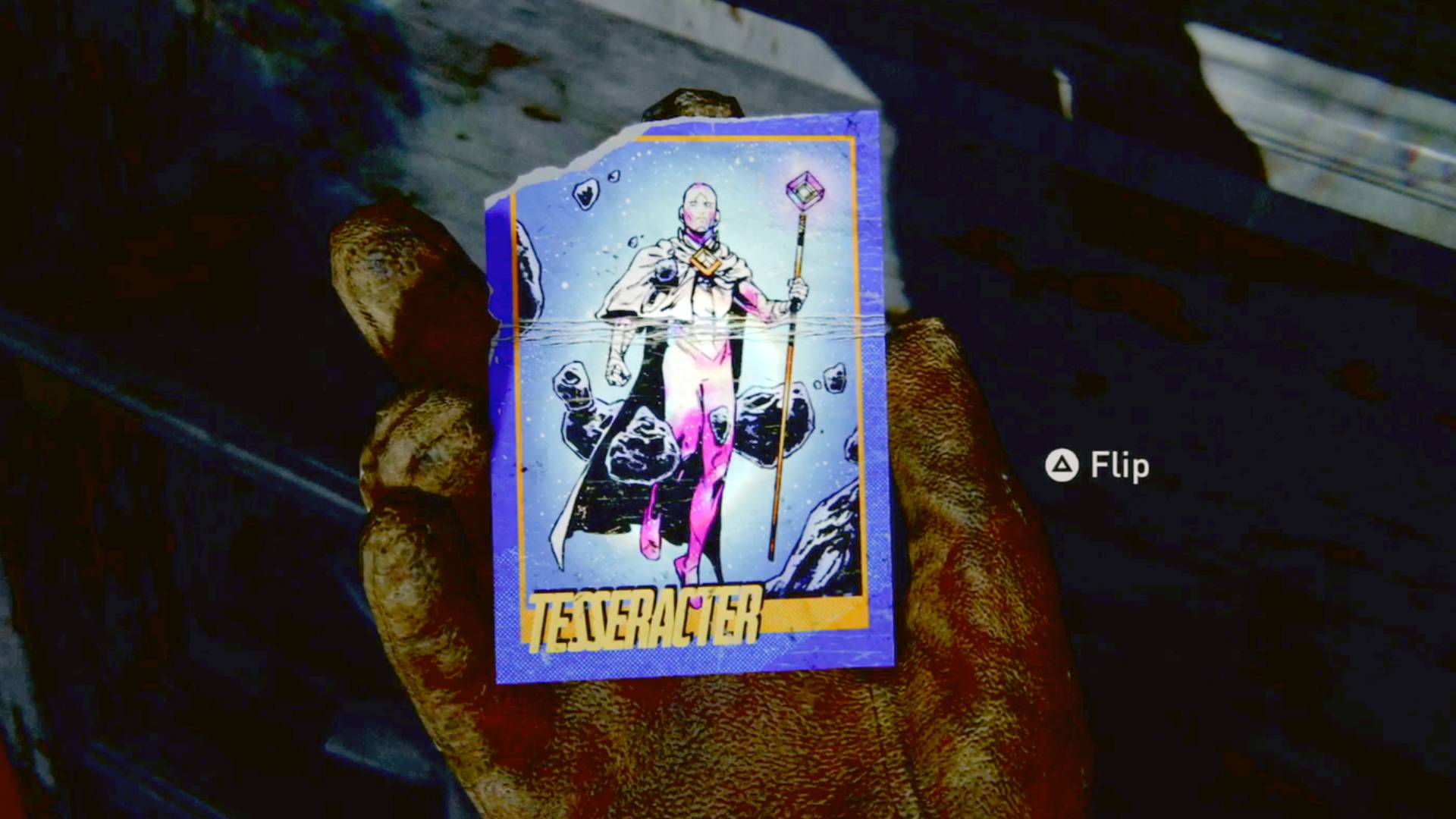 So, I got to the end of the game and I had neither trophy. I'm now playing again in Hard+ mode (which really is Hard+!!) and earning those trophies is my mission… however, I'm about a third of the way through and think I've already messed up. FFS! There should be an option to revisit the areas you missed so that you can go back and collect the ones you didn't get the first time without having to re-play the entire game.
Shamblers
I spent about 4 hours of gameplay stressing about bumping into the Bloaters again but Naughty Dog being Naughty Dog, they clearly have the ethos "Go big or go home!" – I think I jumped higher than I've ever jumped when I came across the Shamblers for the first time. Now, the Bloaters from TLOU were disgusting but the Shamblers were just horrifically gross! And don't get me started on that Rat King that was in the hospital – vom!
The graphics
It wouldn't be fair for me to produce this list and not mention the incredible graphics that Naughty Dog has worked so hard on to develop. Wow! When I think back to what games were like when I was younger and remember how I sat in awe when I played Tomb Raider II and I was able to manoeuvre Lara Croft into handstands and swan dives, I really can't believe how realistic games look nowadays. The level of detailing truly is phenomenal and that's not just on the characters but the setting as well. I think it was about twenty years ago when I played TR2 so just imagine what TLOU will look like in another 20 years' time. Scary!
So, there we have it. My list of everything that makes The Last of Us Part II worthy of being one of, if not, the best games I've ever played.
Let me know what you thought of the game.
Did it exceed your expectations?
Did it fail to deliver?
Loula Bella xoxo