This post contains affiliate links where you can purchase products and I may earn a commission with no extra charge to you.
I love a cheesy movie or a rom-com and there are some that I think everyone should have watched at least once by the time they're thirty. I'm going to list a few that I recommend – some may be more obscure than others, some are more obvious and some you may have even just forgotten about.
Clueless
Who can watch this movie without being jealous of all the fabulous outfits that Cher and Dionne wear? I always wanted that computer programme that Cher uses to choose her outfit for the day… and that revolving wardrobe was just something else. Alicia Silverstone was stunning as the loveable Cher who totally stole our hearts with her quest to help Tai become more popular via a makeover and falling in love with her stepbrother, Josh (the ever-young-looking Paul Rudd).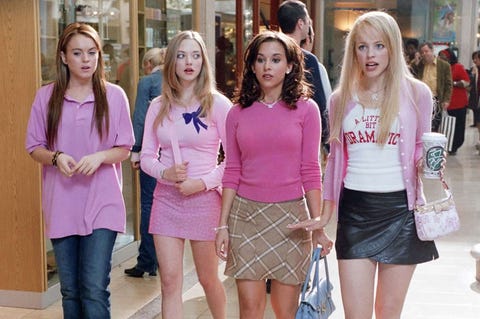 Mean Girls
I'm just going to quote this movie as I don't think a description will do it justice…
? "On Wednesdays, we wear pink"
? "That is so fetch!"
? "One time, I saw Cady Heron wearing army pants and flip-flops so I went out and bought army pants and flip-flops"
? "She doesn't even go here!"
? "Glenn Coco! Four for you, Glenn Coco! You go, Glenn Coco!"
Feel free to add your own Mean Girls quotes too!!
13 Going on 30
This is one of the sweetest romcom movies I've ever seen. Jennifer Garner is adorable as Jenna Rink who wishes that she was "thirty, flirty and thriving". She plays the adult with a teenage mind so well as she constantly looks like a deer caught in the headlights and Mark Ruffalo being the sweetheart, Mattie, to help her rediscover herself completes the movie.
10 Things I Hate About You
This is such a great, feel-good movie. It shows two sisters learning to love each other and then empowering each other to bring out the best of each other. It has a stellar cast too with Julia Styles and Larisa Oleynik (erm, Alex Mack, you mean!) playing the rival sisters and Heath Ledger and Joseph Gordon-Levitt playing their gorgeous love interests. Who can forget Heath Ledger singing "Can't Take My Eyes Off You" on the bleachers?
The Craft
This one is a little darker than the rest but it deserves to be here. Robin Tunney befriends a group of wannabe witches at her new catholic school because they recognise that she has natural powers – together they form a coven and use their powers to change the things that they don't like in their adolescent lives. However, it's Fairuza Balk's Nancy who completely steals the show as she becomes obsessed with witchcraft and descends into the darker depths of the supernatural.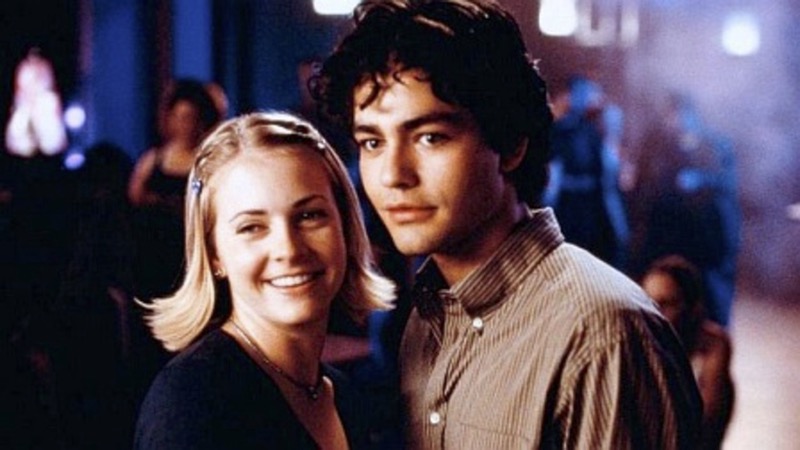 Drive Me Crazy
This one isn't as popular as the others but it's a definite must-see for those who love a bit of teen rom-com fluff. Melissa Joan Hart and Adrian Grenier are cute as neighbours who plot to win back their exes by pretending to be a couple. In true teen rom-com fluff fashion, they end up falling in love but not before their exes decide that they do want to win them back. Classic!
To All The Boys I've Loved Before
A month ago, I wouldn't have had this on the list as I hadn't even seen it but after viewing it on Netflix, I think it's absolutely worthy of being added to this list. It's adorable and similar to Drive Me Crazy in terms of two people pretending to be a couple but then falling in love.
How many of the movies have you seen?
Which one was your favourite?
What movie/s would you add to the list?
Loula Bella xoxo