This post contains affiliate links where you can purchase products and I may earn a commission with no extra charge to you.
Everyone loves a Disney movie. Whether you're a Disney fan or not, there's at least one movie that you will have enjoyed that has been created by the great Walt Disney and his company.
However, there are some movies that are really obscure or far more lesser known than the likes of The Lion King, Beauty and the Beast or Cinderella.
Here are five movies that seem to fall under the radar of even some of the most avid Disney fans.

1. Mickey's Christmas Carol
This Mickey Mouse cartoon is based on Charles Dickens' wonderful classic A Christmas Carol and, in this version, Mickey plays the character of Bob Cratchett who works for the miserly, Mr Scrooge (McDuck). Throughout the story, Scrooge is visited by several ghosts, with Marley being portrayed by the hilariously, un-scary Goofy.

There are so many lovely cameos from well-known Disney characters but I really struggle to find this movie online and it never seems to be on TV at Christmas time.

2. Mickey and the Beanstalk
Ahh, another one that really seems to fall under the radar. You may recognise that big, loveable giant but not know where he's from, or can't remember. I had this movie on video tape (bought by my Nan) and I've never seen it since. I did, however, manage to spot the giant peeping under the roof at Sir Mickey's Shop in Fantasyland, Magic Kingdom. Click here for more Disney World Easter Eggs.

3. Blackbeard's Ghost
This movie is certainly a classic and it's one that I always seem to catch on Channel 5 (UK) every once in a blue moon. Poor Blackbeard is forgotten by many and unknown by most. However, my brother absolutely loved this movie and he's the one who introduced it to me. I don't think I'd have heard of/seen it otherwise.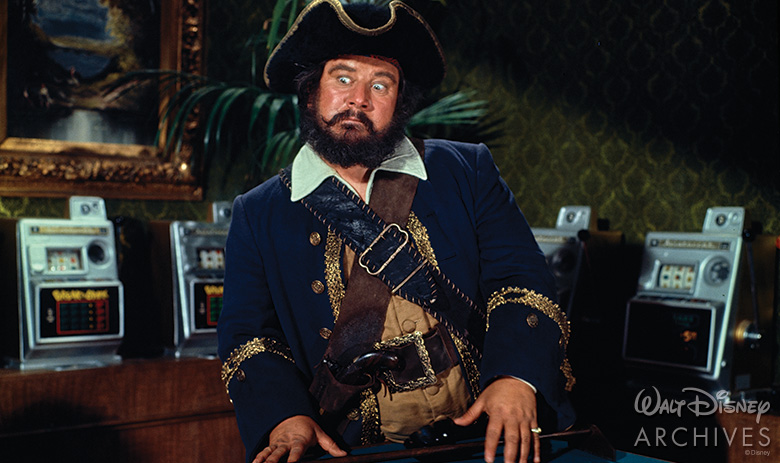 4. Basil, The Great Mouse Detective
Ohhh, Basil! What a lovely film this is but it's one that's really obscure. It's based on Sherlock Holmes but, in this version, he is a mouse who is on the hunt to find a little girl's father (another mouse) who has been kidnapped by the evil Rattigan. It's definitely worth a watch if you can find it (it is on Disney+).

5. Derby O'Gill and the Little People
This was another movie bought by my Nan (what a legend!) that no one ever seems to have heard of. It's set in Ireland and has a very young Sean Connery in it. It's about a man who befriends a very cheeky leprechaun and is definitely worth a watch. However, I wouldn't recommend it to young children as I was terrified of the banshee in it.
So, there are my five obscure Disney movies. Do you recognise any of them? Are there any Disney movies that you think could be added to this list? If so, pop them in the comments below!
Loula Bella xoxo